Houston/CityCentre Norris Team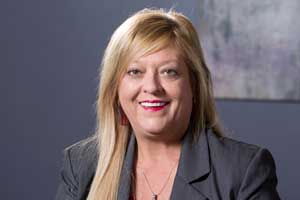 Teresa Sims
Regional General Manager – CityCentre
Teresa joined Norris Centers as General Manager of our CityCentre venue in April, 2015. She brings significant experience in hospitality, lodging and conference centers. In April of 2016, Teresa was promoted to a Regional General Managers position, overseeing both Norris locations in Houston. With 20-plus years of consistent success in the industry, Teresa has developed and led teams in all facets of operations, sales, marketing and customer service. Previously, Teresa was the General Manager of the Hyatt North Houston. Teresa is skilled in budget planning, conference facility management, human resources, and the delivery of outstanding levels of service.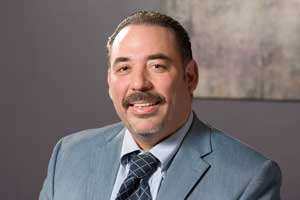 Javier Chavez
Assistant General Manager – CityCentre
Javier is the Assistant General Manager for Norris Conference Centers – Houston/CityCentre since 2014. Javier has an Honorable Discharge from the United States Navy as a Hospital Corpsman attached to Fleet Marine Force and deployed with 26th Marine Expedition Unit onboard the USS Nassau. In addition, he worked for Aramark Corp. for 8 years moving up ranks from Catering Captain at the University of Houston Conrad Hilton to later becoming the Catering Manager Premium Services at Minute Maid Park, home of the Houston Astros. Javier is a Native Houstonian, he currently resides in Katy Texas , with his wife and 2 year old daughter.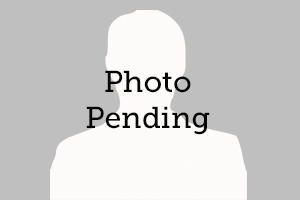 Position Open
Event Service Manager – CityCentre
Bio to come
Colleen Peck
Sales Manager – CityCentre
Colleen joined Norris Conference Centers as Corporate Sales Manager of our CityCentre venue in August 2017.
She has experience in the resort lodging and hospitality industry.  With years of consistent success,
Colleen is a confident professional who is proactive, adaptable conscience person with a can do attitude.
Previously Colleen was the VIP Sales Coordinator for the J.W. Marriott Desert Springs and where she delivered first-class service for both internal and external guests.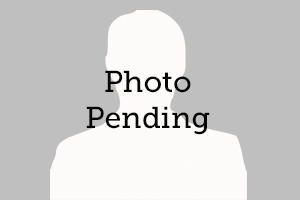 Position Open
Account & Social Manager
Bio to come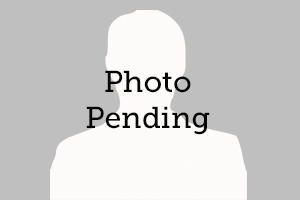 Position Open
Office Manager
Bio to come
Luis Edgardo Rivas
Banquet Captain – AM
Luis Edgardo Rivas attended Elementary and Middle School  in El Salvador. Luis moved to the United States at the age of 16 and Graduated from Madison High School.  Degree in Hotel and Restaurant Management  from Houston Community College.  Luis has been in the Food/ Beverage industry for the past 38 years.  He started as a Dishwasher in the Shamrock Hilton as a Dishwasher  and works his way up to busser, server  and Dining Room Captain.  Luis has worked for Hilton, Four Seasons, Marriott, Norwegian Cruise Line and Assistant Banquet Manger NRG Stadium and Suite Attendant Minute Maid Park.  Luis has worked for Norris Conference Center for the past 5 years as Banquet Captain and makes sure that function run in a smoothly manner.  Luis Hobbies consist of Reading the Bible and also the The Book of Mormon.
Mariana Villescaz
Banquet Captain
Bio to come
Bryan Henriquez
Banquet Captain
Bryan has a Associates of Arts Degree and has a Real Estate License.  Bryan has been with Norris Conference Center for the past 4 years.  Started as House Man to Server  Bryan was promoted to Banquet Captain and recently Bryan has also become Offsite Catering  Supervisor for Catering by Norris.  Bryan feel like every day is a new experience.  He always finds himself with the new challenges but makes sure to make it happen for the clients.  Bryan always puts Customer first and leads by Core Values.  Bryan is a proud father of Adline Alexis Henriquez born November 27, 2018.  Bryan enjoys playing guitar for the Worship Team at Focus Church of Katy.
Jose Cuc
Event Server
He attended Elementary School, High School and Graduated as a teacher in Guatemala.  Jose has been with Norris Conference Center , City Center for the past 5 years.  Jose has grown with the company, started has Houseman, Server and has learned the skills of AV Technician. Jose  enjoys his job, dealing with the client making sure that they have a wonderful experience.
Irma Cruz
Event Server
Educated in Nayarit, Mexico.  Irma has worked for Norris Conference Center, City Center for the past 8 years.  Started as Housekeeper and later promoted to server.  Irma makes sure that the venue is clean and makes sure the client enjoys their visit .  Irma is a single mother of 4 Children.  2 Boys and 2 Girls.  Like to spend time with her family on her days off.
David Perez
Event Server
Educated in Guatmala from Elementary to High School.  David has been with Norris Conference Center for the past 5 years.  David works as a House Man making sure that all rooms are set to event specifications and that the venue stays in order and clean.  David is Married and has 3 Children, 2 boys and 1 girl.  David like to play his Guitar for his Church on his time off.
Dmitriy Rudnev
Event Server
Dimitry has Graduated from High School and is working on his Degree in Information Technology.  Dimitry has started this past year as Houseman and has been successful team member with positive  outlook and treats everyone with much respect.  On his time off he tries to learn as much as possible about Information Technology.
Antolina Nieto
Event Server
Bio to come
Maria
Event Server
Bio to come