San Antonio/Park North Norris Team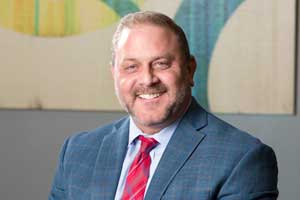 Jeff Guidry
General Manager – San Antonio
Jeff Guidry joined our San Antonio venue in April, 2016.  He was previously Vice President and General Manager of Safesite, Inc.  Prior to joining Safesite, Jeff was the Founder of Orion Satellite, Inc. and served as its President.  He holds a BBA in Finance from Stephen F. Austin State University.
Priscilla Contreras
Assistant General Manager – San Antonio
Priscilla is from Corpus Christi, Texas and moved to San Antonio in 2002. Priscilla joined the Norris Conference Centers-San Antonio in March of 2006. Priscilla started working as an event set up and service staff member for the San Antonio location. She accepted the Administrative Assistant position a few years later. Priscilla had the opportunity to be promoted to the Event Service Manager position in 2010. Priscilla has recently taken on new responsibilities, and has seen great success, in the area of Private Social sales.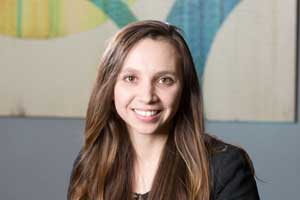 Kristal Salazar
Sales Manager – San Antonio
Kristal joined the Norris Conference Centers June 2018 after relocating from Southern California with her family. She graduated from San Jose State University with a Hospitality degree in 2008.  Upon graduation she spent 3 years at a local Temecula Winery as a Wine Club Manager. She then spent 6 years at a Focused Service Hilton Branded hotel holding a position as Director of Sales. On her spare time she enjoys spending time with her husband and two boys, photography, and thrifting. Kristal is very excited to be part of the Norris Team and looks forward in providing attentive care to all guests.
April McCoy
Sales Manager – San Antonio
April brings more than fifteen years of hospitality experience in the San Antonio area, including Atlanta, GA and Indianapolis, IN to her role as Sales Manager here at Norris Conference Centers.
Prior to joining Norris, April served as Group Sales Manager for the historic Sheraton Gunter San Antonio Downtown and IHG brands for Holiday Inn and Crowne Plaza. McCoy first entered the hospitality business in 1998 as a Sales Assistant at the Arlington Marriott by the Ball Park  (now Sheraton). She takes great pride in her commitment to customer service, and enjoys getting to know each client. April spends her time with her 5 year old son and family, she enjoys the outdoors, swimming, and movies. She holds a Bachelors' degree in Tourism Management from Texas A&M University.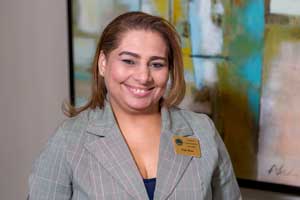 Emy Rose Aquino
Event Service Manager – San Antonio
Emy Rose graduated with a Bachelor's degree in Hotel Management from PUCMM in Santo Domingo, Dominican Republic, and comes with more than 10 years of experience in the Hospitality Industry. She moved to San Antonio in 2015 from the Dominican Republic where she served as Groups and Weddings Manager for the Excellence Punta Cana (an all-inclusive, five star resort). She is a Service oriented person with strong operational and interpersonal skills, and is experienced in Sales, Weddings, Meetings and Events. Prior to joining the Norris Centers, she served as Sales /Convention Services and Catering Manager for the Emily Morgan, a Doubletree by Hilton Hotel, and Boudro's on the Riverwalk. She is honored to be part of the Norris Centers Family and deliver Excellent Service to our clients and guests.
Cristina Handy
Office Manager – San Antonio
Originally from Weslaco, Texas, Cristina officially joined NCC San Antonio back in April 2016 after having worked with the team since January. She found a calling for assisting clients and her co-workers at her previous place of employment and has since embraced her title of Office Manager. Cristina also holds an Associate in Graphic Design from the Art Institute of San Antonio in 2014 after having completed the earlier years of her degree at the Art Institute of Fort Lauderdale.
Maricela Diaz
Banquet Captain
Maricela has worked for Norris as a Banquet Captain since 2015.  Her elegant table and floral displays add a unique touch to the atmosphere for any event. Maricela also trains new hires and sets goals for them to meet in order to help them become familiar in their trade. Her idea of resting is changing gears to work at her second job, both of which she enjoys immensely.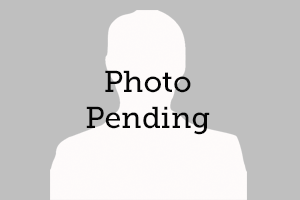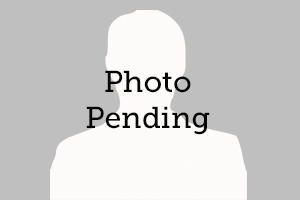 Position Open
Banquet Captain – PM
Bio to come
Alejandro Villarreal
Event Server
Alex has been a part of the team since 2014 and was included in the transition to our new facility in 2016. Alex has the privilege of working alongside his mother.  He is proficient in our Audio Visual department and is now recognized as our "Go-To" for last minute changes and any form of troubleshooting that may arise.  Alex enjoys visiting the highlight parts of San Antonio with his friends.
Gustavo Rodriguez Aguilar
Event Server
Gustavo became a member of the Norris team in 2016.  Known as the Norris "Handy Man", when he's not assisting an ongoing event, Gustavo is usually repairing and fixing items behind the scenes and helps keep the facility running and presentable.
Irma Uribe
Event Server
Irma has been a member of the Norris Event Staff for 3 years. As an Event Server, she  refreshes the coffee and other beverages for our guests as well as setting up our elegant table displays. In her leisure time, she enjoys cleaning her own home as well as catching up on her sleep.
Jorge Morales
Event Server
Jorge joined the Norris team in 2016. Most days he is working behind the scenes in our on-site kitchen preparing delicious meals for both in-house and off-site events.  He also works as an Event Server in the front of the house, setting up for events and making sure our customers are happy.  During his time off he loves to cook and try new recipes.
Jose Alvarado
Event Server
Jose joined the team back in 2014 at our original facility and has been with Norris ever since.  As an Event Server, Jose can be found serving lunch to our events on site, setting up tables and chairs for upcoming events and even delivering for our on-site kitchen and catering company as needed.
Juanita Vasquez
Event Server
Juanita has worked for Norris for 2 years as an Event Server.  She assists in serving hot meals from our buffet line or adds that personal touch to plated meals. In her leisure time, she can be found out on the town enjoying time with her husband or cooking homemade meals for her loved ones.
Marce Ybarra
Event Server
Marce joined the team back in 2015 as event staff and has flourished  ever since. Her shifts vary from AM to PM  but no matter what, is always very punctual. Her off time consists of enjoying movies at her home with her children and her dogs as well as visiting her family across the state. Apart from her family time, she enjoys hanging out with her friends and dancing.
Maria Carmen Barragan
Event Server
Carmen joined the Norris team in 2017.  She can be found making her rounds in each room to keep things nice and tidy for our guests or even assisting a client for a single refill of coffee. She enjoys spending her off time at the local malls and shopping areas to get her steps in all while spending time with her son and nephews.
Myriam Perez
Housekeeping
Myriam first joined the Norris team back in 2015 after our relocation to our new home at Park North and has been with us ever since. Her responsibilities include general cleanliness of the facility as well as janitorial needs. Along with her fellow co-workers, her son also is a member of the Norris team as Event Staff. Not only does she assist in keeping the facility presentable to our guests, but she also lends a hand to our on-site kitchen when needed to prepare delicious meals for our events. Myriam enjoys visiting the movie theatre in her off time and spends time with her son and pets at their home.