Patrick Watson
General Manager – Austin
Pat joined Norris Conference Centers in June 2017 as General Manager.  Pat brings more then 20 years of management experience in conference services and business development. Originally from Nebraska, Pat attended Hendrix College in Arkansas and lived there another ten years before making Austin home the past decade.  He's excited to lead the Austin team that brings a premier venue and  exceptional customer service to the Austin area.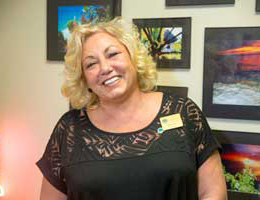 Deborah Lampkin
Assistant General Manager – Austin
Deborah is a 3rd generation Hospitality Manager. Before joining the Norris Team in 2003, she was the Food & Beverage Manager for the City of Austin at the Austin Convention Center for 7 years. Deborah leads a team of "can do" staff, many of which have been with Norris Center/Austin for over 8 years. Deborah takes "customer service" to a new level, which is why so many of our Austin clients have returned year after year.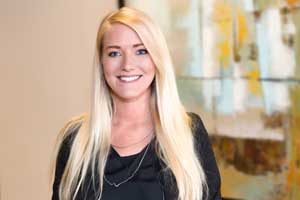 Carrie Schilling
Sales Manager – Austin
Carrie joined the Norris Conference Centers team in November 2016. She has 15 years of experience in resorts, four diamond hotels and event companies with a focus on operations, sales and catering. Originally from Galveston, she spent time in Florida and South Carolina before moving to Austin; the place she has always wanted to live. Carrie specializes in customer service and believes in superseding expectations to create lasting memories.
Jaimie Brackett
Sales Manager – Austin
Jaimie joined Norris Conference Center in November of 2017. She grew up in the Carolinas but now happily considers Texas her home. Coming from a family who owned a variety of restaurants, she found a passion for the hospitality industry at a very young age. After graduating from Texas State University, she headed to South Padre Island to focus on restaurant and event management. Then she returned to the Austin area to join the sales department at a local boutique hotel to focus on catering & convention services for social and corporate accounts. She is delighted to use her past adventures to help provide a memorable experience and phenomenal services for clients while maintaining a dedication to pursuing her wanderlust, photography, and love for live entertainment.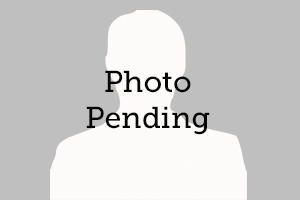 Andres Gonzalez
Event Service Manager – Austin
Bio coming soon
Audra Studebaker
Office Manager – Austin
Audra joined Norris Conference Centers in 2018, bringing with her customer satisfaction experience as she worked closely with clients at her previous job as an administrative assistant.  She also exceeded client expectations as owner of her own Central Illinois-based organizing business.  Born in Fort Worth and living most of her life in Illinois, Audra is now happy to call Texas her home again. In her free time, Audra enjoys hiking, crafting and trying out new restaurants with friends.
Houston/CityCentre Norris Team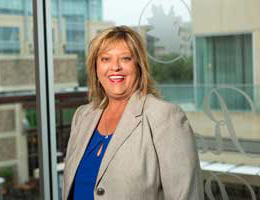 Teresa Sims
Regional General Manager – CityCentre
Teresa joined Norris Centers as General Manager of our CityCentre venue in April, 2015. She brings significant experience in hospitality, lodging and conference centers. In April of 2016, Teresa was promoted to a Regional General Managers position, overseeing both Norris locations in Houston. With 20-plus years of consistent success in the industry, Teresa has developed and led teams in all facets of operations, sales, marketing and customer service. Previously, Teresa was the General Manager of the Hyatt North Houston. Teresa is skilled in budget planning, conference facility management, human resources, and the delivery of outstanding levels of service.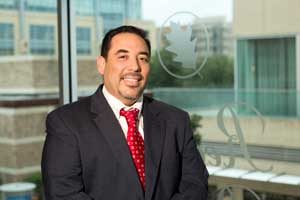 Javier Chavez
Assistant General Manager – CityCentre
Javier is the Assistant General Manager for Norris Conference Centers – Houston/CityCentre since 2014. Javier has an Honorable Discharge from the United States Navy as a Hospital Corpsman attached to Fleet Marine Force and deployed with 26th Marine Expedition Unit onboard the USS Nassau. In addition, he worked for Aramark Corp. for 8 years moving up ranks from Catering Captain at the University of Houston Conrad Hilton to later becoming the Catering Manager Premium Services at Minute Maid Park, home of the Houston Astros. Javier is a Native Houstonian, he currently resides in Katy Texas , with his wife and 2 year old daughter.
Hannah Brinkley
Event Service Manager – CityCentre
Hannah joined the Norris Center team in February of 2015. She started out as our front office manager in our City Centre location. Showing her outstanding work ethic, Hannah was promoted to Event Service Manager in November of 2016. She has a strong, hard-working attitude and has brought pleasure to every one of our customers.
Colleen Peck
Sales Manager – CityCentre
Colleen joined Norris Conference Centers as Corporate Sales Manager of our CityCentre venue in August 2017.
She has experience in the resort lodging and hospitality industry.  With years of consistent success,
Colleen is a confident professional who is proactive, adaptable conscience person with a can do attitude.
Previously Colleen was the VIP Sales Coordinator for the J.W. Marriott Desert Springs and where she delivered first-class service for both internal and external guests.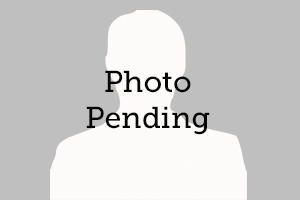 Marianne Bae
Account & Social Manager
Bio to come soon
Aleigha Talyor
Office Manager
Aleigha Taylor joined the Norris Conference Centers in February 2018 as the Office Manager for the Houston CityCentre location. She is a proud Houston
native and enjoys reading, dancing, and spending time with her family. Ms. Taylor brings over eight years of Hospitality and Office Administration
experience. Passion for service and an exuberant personality are hallmarks of Ms. Taylor's work ethic. Ms. Taylor is excited to join the Norris
Conference Centers family.
Houston/Westchase Norris Team
Lillie Reap Diaz
Assistant General Manager – Westchase
Lillie has been with Norris since March 2014 as the Catering Manager at our Houston/Westchase location. In May of 2016, Lillie was promoted to the position of Operations Manager. She has a BS in Hotel and Restaurant Management from the University of Houston, Conrad N. Hilton College. Wearing many hats, Lillie excels at her position while maintaining control of office management, sales, and events and catering management. Lillie is a very outgoing, friendly, and professional individual who makes sure that all guests are taken care of and are receiving the best customer service.
San Antonio/Park North Norris Team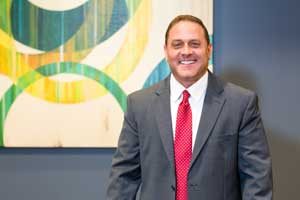 Jeff Guidry
General Manager – San Antonio
Jeff Guidry joined our San Antonio venue in April, 2016.  He was previously Vice President and General Manager of Safesite, Inc.  Prior to joining Safesite, Jeff was the Founder of Orion Satellite, Inc. and served as its President.  He holds a BBA in Finance from Stephen F. Austin State University.
Priscilla Contreras
Assistant General Manager – San Antonio
Priscilla is from Corpus Christi, Texas and moved to San Antonio in 2002. Priscilla joined the Norris Conference Centers-San Antonio in March of 2006. Priscilla started working as an event set up and service staff member for the San Antonio location. She accepted the Administrative Assistant position a few years later. Priscilla had the opportunity to be promoted to the Event Service Manager position in 2010. Priscilla has recently taken on new responsibilities, and has seen great success, in the area of Private Social sales.
Kristal Salazar
Sales Manager – San Antonio
Kristal joined the Norris Conference Centers June 2018 after relocating from Southern California with her family. She graduated from San Jose State University with a Hospitality degree in 2008.  Upon graduation she spent 3 years at a local Temecula Winery as a Wine Club Manager. She then spent 6 years at a Focused Service Hilton Branded hotel holding a position as Director of Sales. On her spare time she enjoys spending time with her husband and two boys, photography, and thrifting. Kristal is very excited to be part of the Norris Team and looks forward in providing attentive care to all guests.
April McCoy
Sales Manager – San Antonio
April brings more than fifteen years of hospitality experience in the San Antonio area, including Atlanta, GA and Indianapolis, IN to her role as Sales Manager here at Norris Conference Centers.
Prior to joining Norris, April served as Group Sales Manager for the historic Sheraton Gunter San Antonio Downtown and IHG brands for Holiday Inn and Crowne Plaza. McCoy first entered the hospitality business in 1998 as a Sales Assistant at the Arlington Marriott by the Ball Park  (now Sheraton). She takes great pride in her commitment to customer service, and enjoys getting to know each client. April spends her time with her 5 year old son and family, she enjoys the outdoors, swimming, and movies. She holds a Bachelors' degree in Tourism Management from Texas A&M University.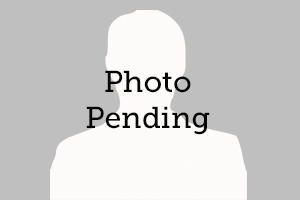 Jenna Casino
Event Service Manager – San Antonio
Jenna joined our team in September, 2018 as the Event Services Manager at the San Antonio Conference Center. Her background includes nine years of event operations and sales for hotels, stadiums, and various venues. She is skilled in event planning, and budgeting for high volume events in trade shows, and Sports & Entertainment. Jenna gained the majority of her experience in the hospitality industry in Las Vegas, NV as an operations manager at the Las Vegas Convention Center. Relocating to Texas in 2015, she continued her career as a catering manager for the University of Texas –Austin. She enjoys going to the gym and being outdoors in her leisure time
Cristina Handy
Office Manager – San Antonio
Originally from Weslaco, Texas, Cristina officially joined NCC San Antonio back in April 2016 after having worked with the team since January. She found a calling for assisting clients and her co-workers at her previous place of employment and has since embraced her title of Office Manager. Cristina also holds an Associate in Graphic Design from the Art Institute of San Antonio in 2014 after having completed the earlier years of her degree at the Art Institute of Fort Lauderdale.