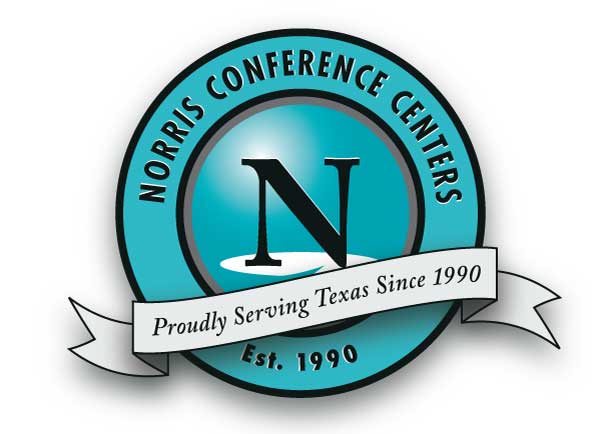 Norris Management has been Successfully Implementing Strategies That Drive Profitability in the Meeting and Special Events Venue Market Since 1990
Norris has been operating in Texas the last 25 years as a successful non-residential conference venue for all types of functions, such as meetings, seminars, exhibits, trade shows and social events (i.e. wedding receptions, dinner parties, banquets, proms and class reunions, fund raisers and a variety of company celebrations.)
We are a full service events business with expertise in catering, audio-visual, marketing, sales, operations, facility remodel and build out.
Norris, currently owns, operates and manages 5 facilities in Texas:
Austin, a 22,000 square feet multi use venue
Houston/Westchase, a 14,000 square feet day meeting venue
Houston/CityCentre, a 30,000 square feet multi use venue
San Antonio, a 38,000 square feet multi use venue
Annually we host approximately 3,600 "day meeting" events along with hundreds of weddings, Quinceañeras, special celebrations and numerous trade shows. We also host hundreds of corporate celebrations from award banquets, to retirement parties and holiday parties.
Customer service has been the strategic cornerstone of our success and is our key differentiator from our competition. Our commitment to client care establishes preference for us in the market and provides for steady, repeat business.
Approximately 65% of our clients repeat year after year and of those, 22% use us in more than one location. This allows us to create and maintain long-term relationships with key clients resulting in consistent, high quality bookings.
Our extensive interviewing process and hands-on training practices, allows Norris to start with quality individuals and coach/mentor them on our culture of service. All employees are trained in our customer service methodologies, and client feedback forms are reviewed rigorously with appropriate service adjustments made on an ongoing basis.
Meet Norris Management