Why wait? Take a few minutes to fill out one of our availability forms and our great staff at Norris Conference Centers will respond with personalized information for your event. This will allow us to confirm your date(s) and begin the process of planning your event. Please note that a follow up phone call from one of our Sales Managers may be required to ensure we are sending you accurate event information and pricing.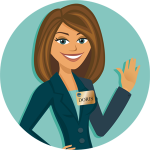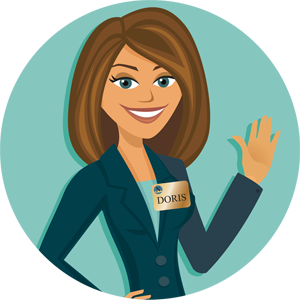 Let us introduce you to Doris with Norris. She represents Norris Conference Center's 25+ years of successfully planning events of all types. This page is loaded with tools, tips and resources that can aide the seasoned professional or someone tasked with planning an event at the last minute. No matter your experience level –
Doris can help
!
Save
Austin
(512) 451-5011
Fort Worth
(817) 289-2400
Houston CityCentre
(713) 590-0950
Houston Westchase
(713) 780-9300
San Antonio
(210) 738-0040
Norris Centers
Corporate Headquarters
(713) 780-9387
Catering By Norris is now available
Due to client demand, Catering by Norris is now offering some of our most popular and delicious menu items for off-property catering in the San Antonio, Texas market. Contact us today for all your corporate and social catering needs. Catering By Norris – Delivering Delicious Dishes!
Meet Doris with Norris
Let us introduce you to Doris with Norris. She represents our 25 years of experience hosting all types of successful events. Let Doris take the worry out of planning your next function.
Norris Conference Centers
Norris Conference Centers is a privately held corporation specializing in the hosting of meetings and events at our facilities across Texas. Because our facilities each incorporate an elegant Red Oak Ballroom, along with dedicated meeting rooms, we are able to handle an extensive variety of business and social events.
Why Choose Us?
Ergonomic Seating – to lessen fatigue from sitting for extended periods

Full Spectrum Lighting – to keep participants alert

Individual Room Thermostats – to maintain comfort

Soundproofed Meeting Rooms – to ensure confidentiality and attention

Day Meeting Packages – to simplify the budgeting process

Ample and Free Parking – providing convenience to participants and no hidden costs

Free High Speed/Wireless Internet Access – providing convenience to participants with no hidden costs
What Clients Say
Just wrapped up our event and wanted to send a huge Thank You to you and the rest of the Norris Center staff. Javier and his team were extremely helpful on-site and readily available if we ever needed anything. The room was perfect for our group size and setup. Everyone was also happy with how close the location is to our office. Thanks again for everything and I look forward to doing business with Norris in the future!