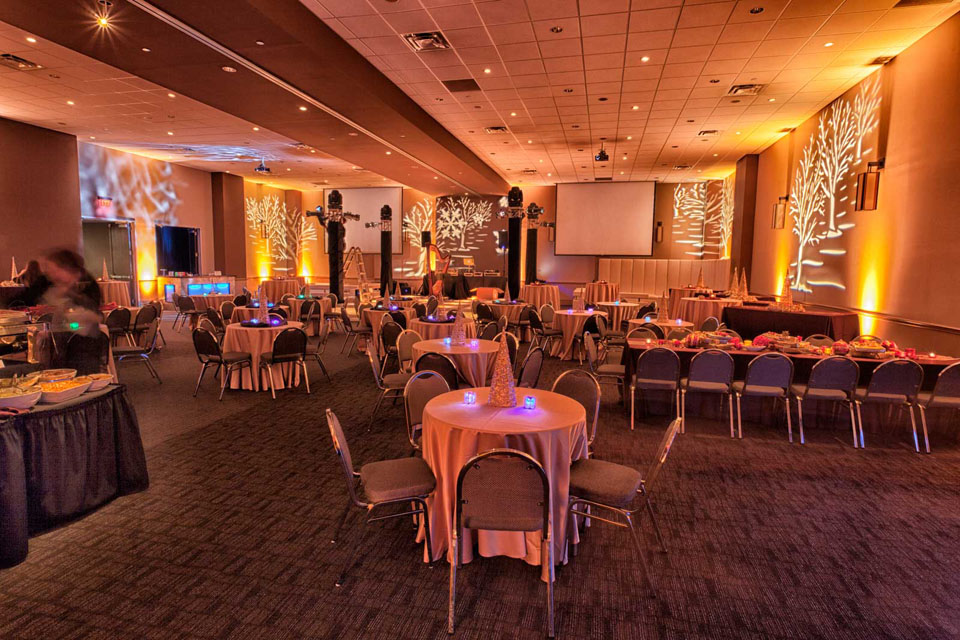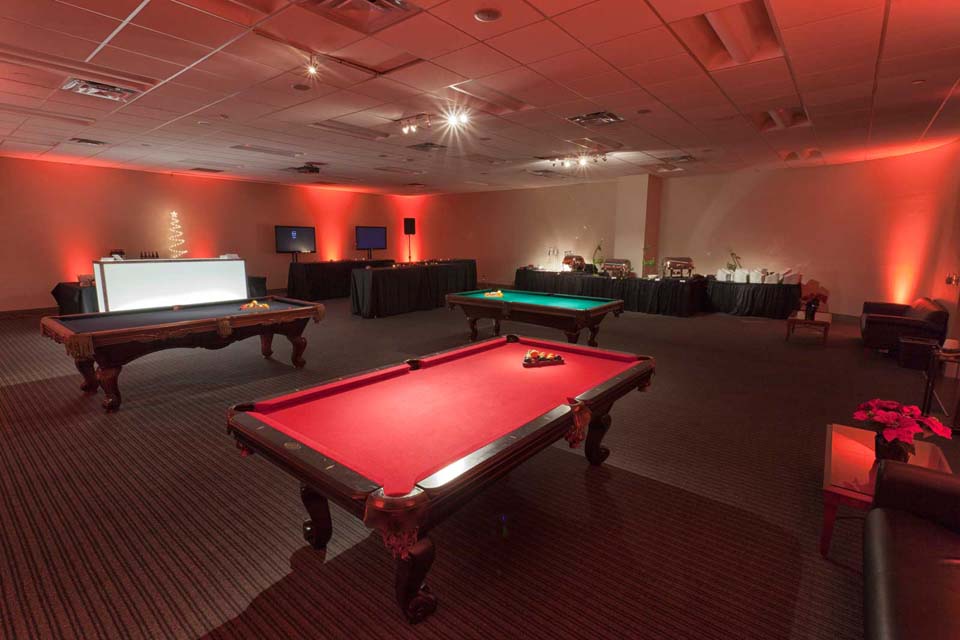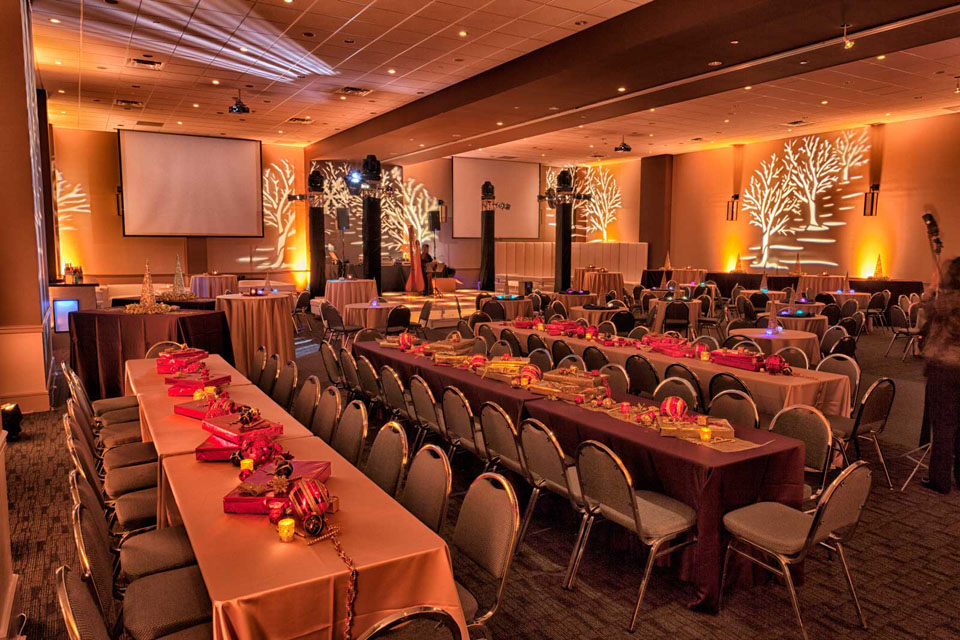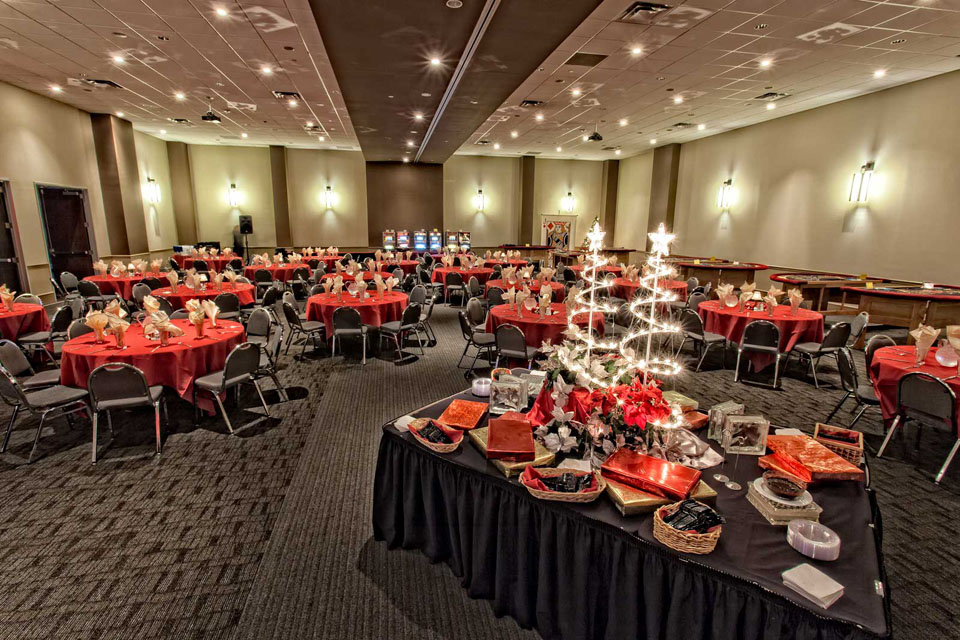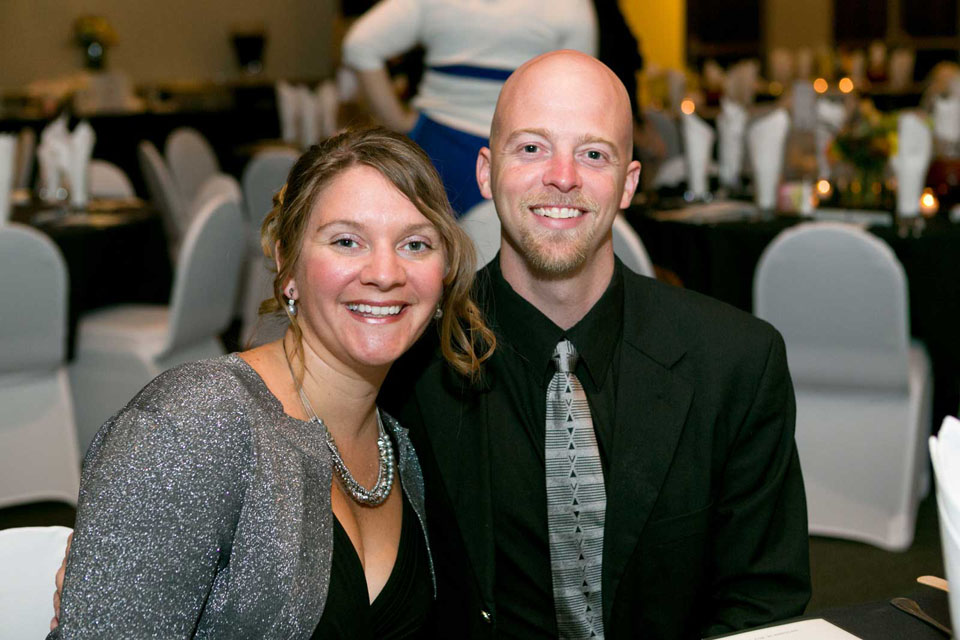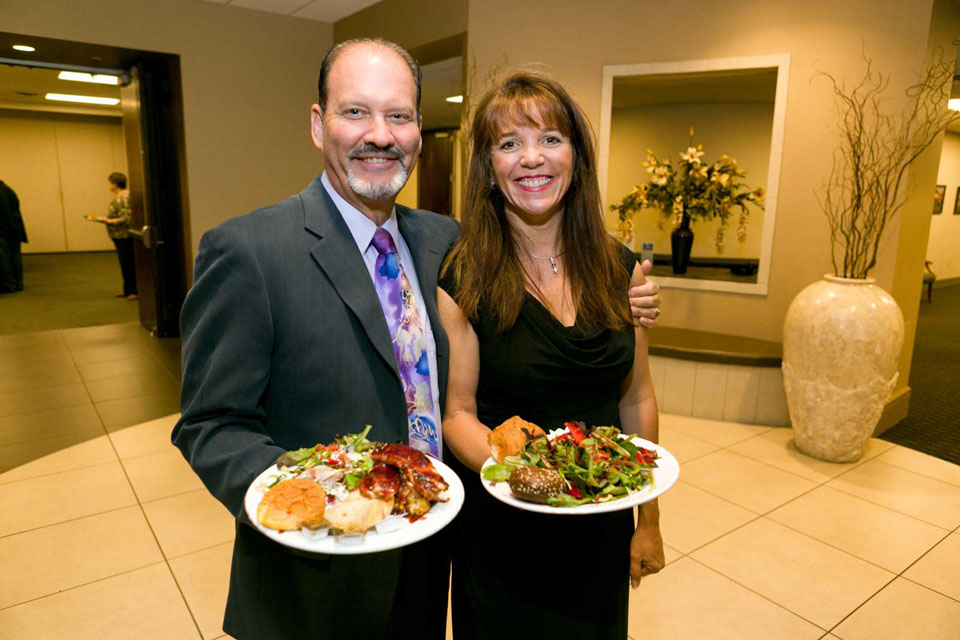 2525 W. Anderson Lane, Suite 365
Austin, Texas 78757
(512) 451-3700
Norris Centers –
2525 West Anderson Lane, Suite 365
Austin, TX 78757
Phone: (512) 451-5011
Fax: (512) 451-1444
Email: John Barry, General Manager, j.barry@norriscenters.com
Red Oak Ballroom –
2525 West Anderson Lane, Suite 365
Austin, TX 78757
Phone: (512) 451-3700
Fax: (512) 451-1444
Email: John Barry, General Manager, j.barry@norriscenters.com
Austin Corporate Celebrations at the Red Oak Ballroom
Austin corporate celebrations should be just that – a celebration. Dealing with committees and all the details necessary to plan a successful company event can certainly take all the fun out of the actual event. Why not trust the people who are already handling your other meeting and event needs – Norris Conference Centers? We'll help you with all the details and still keep the fun in the event. Since adding our elegant Red Oak Ballrooms for social gatherings, we have hosted hundreds of corporate events large and small. With Norris Centers as your partner you can look forward to your next corporate celebration!
A perfect balance of elegance, comfort and care
We like to think we're the best at what we do. And with nearly two decades of hosting events at our venues, we've found a lot of other people who agree with us. They notice the difference from the moment they're greeted in our chic, expansive foyers, styled with contemporary tile floors and then step in to our elegant Red Oak Ballroom.
Our clients tell us how comfortable they feel sitting down with a staff member and a cup of coffee to talk. We like that each person feels welcomed at the Red Oak Ballroom, and we like even more that they tell us our exceptional service is flexible and accommodating.
Call or e-mail us to schedule a tour and discuss your Austin Corporate Celebrations needs.
Red Oak Ballroom – Refined & Accommodating
Enter our Red Oak Ballrooms and you'll find an elegant, neutral color palate. No wild colors or patterns to limit your decorating choices or to distract attention. It's the perfect blank canvas to make your special event shine. Various lighting choices are offered to transform the space into an event that's truly yours. Make it a classy cocktail reception, or a five-course dinner pulled off with elegance and sophistication. Tell us your dream, your vision, and your needs and we''l help make your special celebration special. Discover why most of the people who walk through our doors were told by a friend to talk to us first.
The service and attention to detail was amazing. I had several people who needed special meals but did not tell us yet the staff did everything they could to provide a good meal for them. They had everything ready when we arrived. Several members of their team asked several times if we needed assistance. I would highly recommend Norris Center in Austin.
I wanted to thank you and your staff again for all your efforts in helping to make our training program a huge success. Our post class surveys and my discussions with students reflected all very positive comments on the facility, lunch, beverages and snacks. Also, thanks for the extra efforts in boosting the wireless signal in the classroom – it worked great.

We will definitely look to utilize your facility again.

We've hosted hundreds of parties:
Holiday Celebrations
Fund Raisers
Award Banquets
Anniversary Parties
Retirement Parties
From intimate events of 50, or a grand reception of up to 400 guests.
Social Party Amenities:
On Site Event Coordinator
Menu Tasting for Four (4) with Signed Contract
Skirted Gift, Cake, and Food Service Tables
Black, White or Cream Table Linens & Napkins
Center Pieces
Decorated Buffet Tables
China, Glassware, Flatware
Round Tables & Chairs
15 x 15 Dance Floor
Set Up & Clean Up
Ample Free Parking