Charles Miller
General Manager – Dallas
Charles joined Norris Conference Centers in June 2016, bringing with him years of hospitality experience.  Charles is a graduate of Johnson & Wales University with a BS in Hospitality Management.  Prior to joining the Norris team he had an exceptional record of customer service as a Rooms Executive Committee member with Sheraton and Marriott branded hotels.   Charles's passion is to always provide an amazing client experience.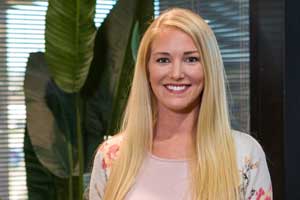 Carrie Schilling
Sales Manager – Dallas
Carrie joined the Norris Conference Centers team in November 2016. She has 15 years of experience in resorts, four diamond hotels and event companies with a focus on operations, sales and catering. Originally from Galveston, she spent time in Florida and South Carolina before moving to Austin; the place she has always wanted to live. Carrie specializes in customer service and believes in superseding expectations to create lasting memories.