Norris Centers is Here to Help
Norris Centers has over 29 years experience successfully planning events of all types – from corporate meetings to social gatherings. We are here to help you plan your event of any type or size. This page is loaded with tools, tips and resources that can aide the seasoned professional or someone tasked with planning an event at the last minute. No matter your experience level – Norris can help!
Below are different Categories used to plan an event, which have been divided to help you access the resources you need faster. If you are new to Event Planning, you may want to purchase our "Complete Resource Guide for the Meeting and Event Professional." This is a 120-page document we have been building since 2007 that will walk you through all the steps and provide you the tools necessary for event planning. If you are a Professional Meeting Planner, look under our Resources section tab for helpful Checklists, Worksheets, Time lines, and other resources.
If you would like to ask Norris Centers a specific question or get some advice about your event, please click here or call one of our facilities.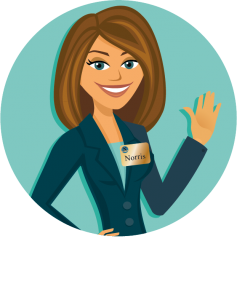 Plan an Event with Norris' Tools and Resources: